Hi GB I'm gonna just pop in with a topic here and just rant about Kyoushiro and how his complete turn-around of character and personality is completely dumb.
I encourage anyone and everyone to also rant about other characters having a complete overhaul in personality during the series' run. I know that some people hate Jerome for going from a complete hardass assassin to Weed's nanny and that old grandpa Gin just can't kick it like he used to and that sucks or whatever.
What made these characters go from being too cool to incredibly lame?
I think Kyoushiro is a prime example of this heel-turn personality.
Hi, I'm Kyoushiro and I'm pretty much a badass. You see this dramatic lighting? You know serious shit's about to go down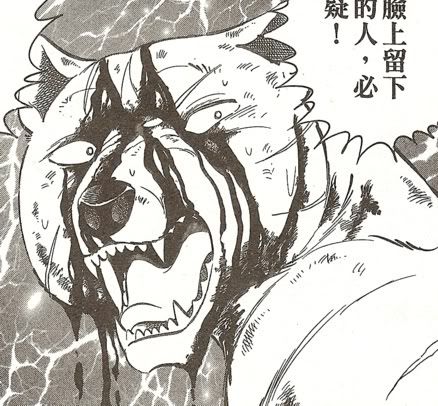 What the fuck do you mean I'm bleeding, it's just a scratch you moron stop being such a girl
WHAT DID YOU JUST CALL MY MOTHER
Shut your whore mouth
I WILL PUT YOU IN YOUR PLACE
Cue to later volumes, where not only he starts acting like a typical hormonal tween girl but starts to look like one too:
Oh teehee Weedo you charmer you!!
Wh wh what do you mean Pokemon White is out of stock?!
Hi I'm Kyoushiro and now all I can do in this manga is make dorpy wide-eyed angry faces at whatever needs comic relief at the time. I serve no purpose to the story anymore and never intend on being a serious character ever again.
I love crying and drooling/having snot everywhere, just in case I wasn't
too
out-of-character for you guys as is.
God I hope Yoshihiro has Kyou get smacked by a rock in WEED Orion and hopefully he'll come back down to reality and start acting LIKE A LEADER AGAIN. Because you guys remember, he was the boss of a pack before. I know. Hard to believe!